A Hilarious Musical Tribute to Baby Boomers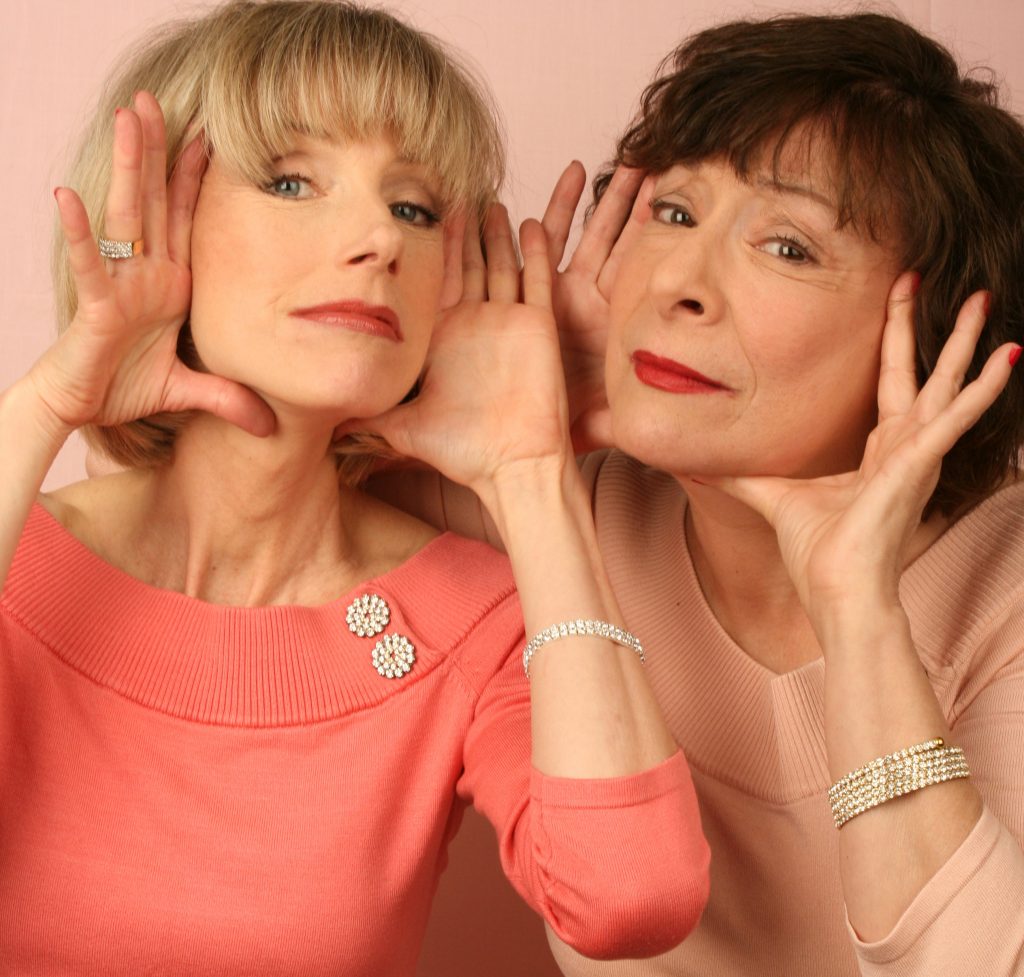 Not feelin' groovy?
Feelin' kinda creaky?
Meet your new best friends…

Pam Peterson and Jan Slavin
have delighted
over 7 million viewers on YouTube!
Beatles Spoof Medley – The Boomer Babes
Memory – A Spoof by Pam Peterson
The Boomers Babes ROCK Live Audiences!
Check out some rave reviews:
"Beautiful voices, charismatic personalities, amazing songs!"
"Top notch musical entertainers... a hoot and a half!"
"Riotous and fabulously musical... zany and zinging!"
"High octane entertainment and mega laughs!"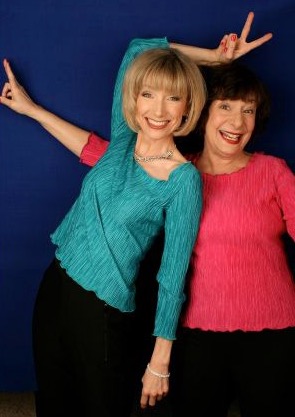 The Boomer Babes celebrate and spoof their generation with zany wit and musical flair. Vocal duo Pam Peterson and Jan Slavin sing and schmooze about the '50s, '60s, friendship, love, and facing their age with gut-busting humor. Sold-out shows have included: Giving Thanks for Spanx, Mmm-Mmm Good and Funny Old Broads. Cabaret favorites in Chicago, The Boomer Babes have performed at top venues including Park West, Davenport's, Claudia Cassidy Theater, Skokie Theatre, and Palm Beach Gardens Arts Center. Their YouTube parodies have topped 7 million views.
Pam Peterson is an award winning cabaret singer, writer, comic actress and corporate entertainer. She has performed with pops symphonies and big bands nationwide, and has played to packed houses and critical acclaim at NYC's Metropolitan Room, Chicago's Victory Gardens, Park West, Drury Lane, Peninsula, Davenports and the St Louis Muny. Pam is renowned for her musical parody "Memory—a spoof", which NBC Today Show host Hoda Kotb called "genius!" Pam is also a leading voice in the health and fitness industry.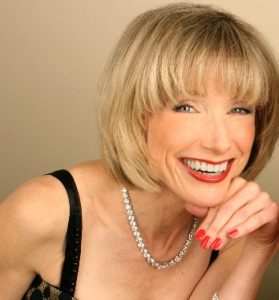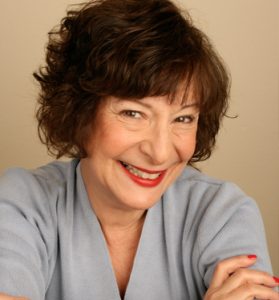 Jan Slavin is a writer, singer and stand up comic who has performed to sold out audiences all over Chicago and beyond. Jan has performed stand up comedy at Zanie's, The Improv, Laugh Factory, The Comedy Shrine and other iconic comedy venues. Chicago Now recently described Jan as "one of comedy's fastest rising and funniest stand-ups". Along with her "Boomer Babes" partner and best friend, Pam Peterson, Jan has performed at Davenport's, Park West, Maxim's, Palm Beach Gardens Arts Center and at countless private events.